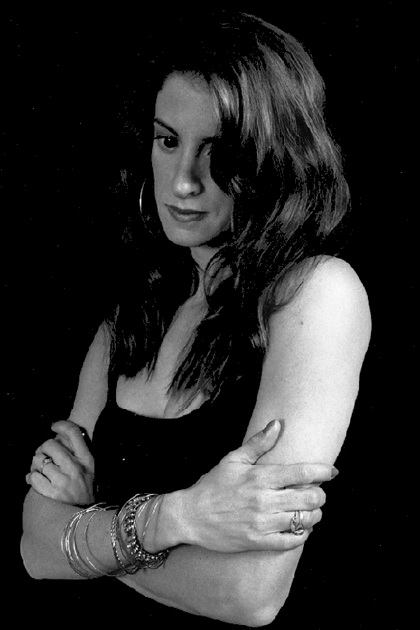 Welcome to the Karen DeBiasse Voice and Instrument School where with my method you can:
Study with Karen DeBiasse from anywhere in the world!

Study "the" greatest world renowned vocal method you will ever learn in your life hands down!

Learn voice or any instrument!

Be any age or skill level!

Develop any style and your own unique sound!

No limit to how good you can get!

Never experience vocal damage!
If the goal is to be taught the honest "truth" about how the voice really works correctly right from the start then you've come to the right place. I guarantee to cure any and all vocal damage, build a multi-octave range, increase strength, stamina, tone quality, resonance, pitch, and flexibility with absolutely no break. 

Does your throat ever sound or feel scratchy, hoarse or do you have any pain, pressure or headaches during or after vocalizing?
Do you have breaks and can't get the notes or stamina that you want and truly deserve? If any or all of these are familiar to you, this means that with every note you sing you are damaging the delicate vocal folds and should stop immediately. What most singers and singing teachers don't understand is that what they "think" is the "truth" about singing is actually the absolute "opposite" of what the "truth" really is.
Because the singer keeps doing it backwards, the harder they try the worst the voice will get.  Let me show you how easy it is to acquire the free and resonant voice you've always dreamed of.

It doesn't matter what the age, level or style as everyone will see results on the first lesson. There is never an excuse for not giving it a shot, because if you can't come to my studio I can come right into the privacy of your home. All you need is a computer and a camera. If you read further you will see how I believe this is "the" BEST vocal method anyone could ever study in their life with no limit to how good one can get!

Please take a moment and visit www.karendebiasse.com. Click on "My Story" and read about the legendary Dante Pavone and Charlie Banacos. Besides being the "originator" Dante is one of the most famous and foremost renowned vocal teachers in the world and the "the pioneer" of popular singing. One day at my lesson Dante told me that I was his most serious student and asked if he could pass his method down to me. As I have been teaching his method since 1982 I was fortunate to have had the benefit of studying with him at the same time for fifteen years.



There is no where else to learn this method as I am the only voice teacher he ever certified

.   I even have a personally signed certificate from Dante to prove it! Beware of all imitators and ask to see their certificate.

I am also an honors graduate of Berklee College of Music, but Berklee's own vocal department damaged my voice making me unable to sing!  After years of trying every vocal coach around with no help, my passion and persistence led me to Dante Pavone. After years of not being able to sing, \ my voice was cured by the end of my first lesson! I've since practiced Dante's method for almost thirty years --  it just keeps getting better and better the more my instrument matures. I've been singing rock and roll in my band Girl On Top and damage free ever since.

Besides teaching voice I can also teach you any instrument you could possibly want to learn. Guitar, Piano, Drums, Bass, Song Writing, Theory, Arranging, Ear Training or any other instrument your heart desires. Just name it! My studio is the place to learn it ALL and become not only the greatest singer out there, but a well rounded musician and be able to accompany yourself. What a great gift to be able to accompany yourself!

Having had countless years of teaching, performing, dance, recording, songwriting, film making and acting experience only adds to my goldmine of knowledge which I can pass on to YOU making you a great performer as well. I was a student for many years of the late great Charlie Banacos as well. He was/is the most famous music teacher in the world and just recently passed away. Here are the methods I learned with Charlie http://www.charliebanacos.com/ .

So, as I said earlier....if you ever want to learn "the" premiere vocal method in the world, without wasting time or money on unknowledgeable, fly by night, copycats teachers, do not pass up an opportunity to study at the Karen DeBiasse Voice and Instrument School.

Please, feel free to  email me anytime to discuss your needs and answer any questions.  I look forward to hearing from you soon!